HEARTFUL Japanese People Welcome your visit to Japan!!
When you visit Japan with your family or friends on individual basis, this program is ideal to fit your demands.
Chartering a private, comfortable coach (cab) in each place, you can rely on a safe and kind driver who knows the area very well.
Enjoy selected over 80 Beauty Spots from each corner of Japan.
You may feel Real Japan on private basis with kind sightseeing driver.
Hundreds of amazing sightseeing spot all over the country.
Authentic Japanese foods, Beauty of Scenery, Enjoy more than 2,000 Years traditional living.
Foy Your Quick Reference to pick-up your favorite tourist spots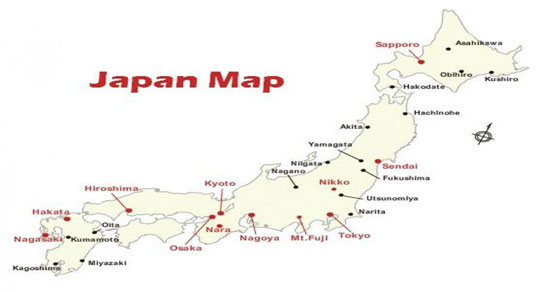 Area
Major Courses listed
Hokkaido Region
👉北海道地区
Sapporo, Otaru, Hakodate, Toyako, Noboribetsu, Jozankei, Noboribetsu

Tohoku Region
👉東北地区
Aomori, Iwate,Imaizumi, Sendai, Yamagata, Zao, Fukushima, Aizu

Jyo-Shinetu Kita Kanto Region
👉上信越、北関東地区
Echigo Yuzawa, Ikaho, Minakami, Nikko, Kinugawa, Choshi

Minami Kanto Region
👉南関東地区
Tokyo, Yokohama,Disney,Kamakura, Ito, Shimoda, Hakone, Kawaguchiko

Shinsyu Tokai Chubu Hokuriku Region
👉信州、東海、中部、北陸地区
Zenkoji, Nagano, Kusatsu, Shizuoka, Nagoya, Ise, Toba,Takayama, Fukui, Eiheiji, Kaga, Kanazawa, Wakura

Kansai Nanki Ise Region
👉関西、南紀、伊勢地区
Hikone, Hieizan, Otsu, Kyoto, Nara,Osaka, Himeji, Kobe, Shirahama, Iseshima, Toba

Sanin Sanyo Shikoku Region
👉山陰、山陽、四国地区
Okayama, Kurashiki, Tottori, Izumo, Hirosima,Miyajima, Hagi, Shimonoseki, Takamatsu,Tokushima, Kochi

Kyusyu Okinawa Region
👉九州、沖縄地区
Fukuoka, Kokura, Yufuin,KumamIbusuki, Yakushima, Tanegashima, oto, Nagasaki,Beppu, Miyazaki, Kirishima, AmamiOshima, Okinawa

General Tour Conditions
Following rules apply to all tour programs on the list.
The tour fee includes a private taxi (for 1 chartered car), and the course with accommodation includes 1 night at the hotel (1 room for 2 people, tax included). 10% consumption tax is also included.
For dedicated (charter) taxis, we calculate 2 people per car (maximum 3 people). Vehicle type cannot be specified, admission fee, toll road toll, parking fee, ferry fee, etc. are not included.(If more than 3 we can arrange van or small or medium coach for you.)
Please note that the sightseeing transfer only (private cab) plan will drop you off at the location determined by the course, and will not go to the accommodation you have arranged on your own.
Accommodation will be arranged when the reservation is confirmed by the customer.
As a general rule, accommodation is 4 stars or more.
Rates will vary depending on the time of year, availability, and hotel grade.
However, depending on the location, there may not be a setting of 4 stars or more, so we will inform you in advance in that case.
The hotels listed are examples.
Details of accommodation, meals, etc. will be stated in the reservation confirmation, so please check it. If you need your guide on your language, we can arrange guide at extra cost, there could be no guide on your country.
How to book " Japan Beauty Tour" – Easy Guide
Step #1
Ask your travel agent or send attached booking form directly, then we will send Confirmation sheet and costing by E-mail.
If you are using your own travel agent, please notify us name of travel agent that you are using. Our e-mail address: gttyoyaku@sunworldtours.co.jp
Step #2
Step #3
Step #4
IIf you need JR Shinkansen Ticket (free seat ) from your departure city to your tour destination, please inform us by E-mail, departure city and date of travelling.
We will fix it and advise you by e-mail.
Sunworld Tours e-mail address
gttyoyaku@sunworldtours.co.jp
---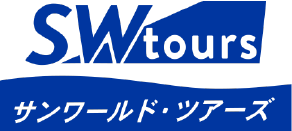 Sunworld Tours Inc.
TEL:03-3498-5402
gttyoyaku@sunworldtours.co.jp

思い通りの旅づくりを始めましょう
チェックしたい項目を選んで、ご希望にあるチケットを自由にチェック!
「オートリップ(autotrip.jp)」が開きます。